Step into the Enchanting World of Unique Art with Angelo Valentino Marble.
As Angelo Valentino Marble, we bring together the traditional art of marble used in kingdoms and temples with high technology and aesthetics to offer our valued customers. Our goal is to provide you with unique and elegant marble pieces to enhance the beauty of your living spaces and provide you with an artistic experience. With our high-quality standards and expert team, we skillfully combine the natural beauty and durability of marble in an artistic manner. We are here to help transform your homes and workplaces into art galleries.
Meet The New Trend
Need innovative designs you can count on? Look no further! Our quarry operates year-round, benefiting from the favorable climate conditions for marble extraction. Our team of 28 people, including our engineers, are active 7 days a week in the field.
Who We Are
Angelo Valentino Marble, Turkey's largest reserve holder, brings art and marble together. We believe that marble is not just a stone ready to be laid, but adds energy to a space with its structure, texture and color. We only offer the marbles we produce in our quarry with 1.000.000 tons of Onyx marble reserves for sale all over the world.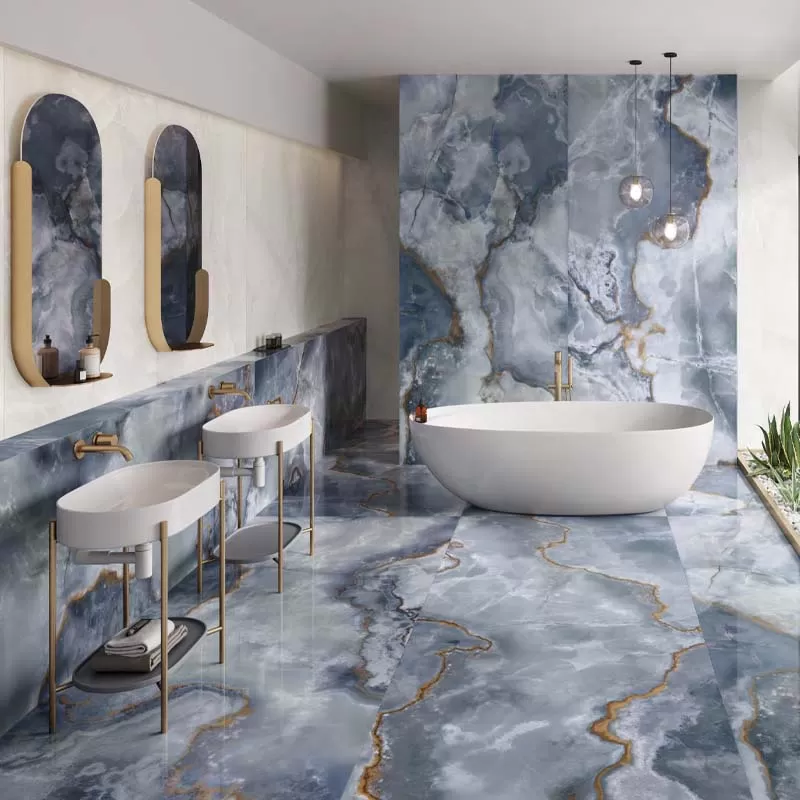 great touch
Be Happy in Your Home!
Enchanting Onyx: Elevate Your Bathroom to a Realm of Unparalleled Beauty!